Usha R. Sood LLB (Hons) M.Phil.
Head of Chambers
usha.sood@trentchambers.co.uk
Usha Sood was called to the Bar in 1974 , and has been practising law since 1990. She was also an academic career as Senior Lecturer in Law at Nottingham Trent University. Usha always has been at the heart of the community matters across the Midlands offering her support to numerous public interest cases.
She specialise in Judicial Review, Family and Matrimonial ,Immigration & Asylum ,Public Law, Prison Law, Private and International Law, Children and Human Trafficking ,Housing , Civil, Employment ,Personal Injury. She won the first dowry recovery case in whole of United Kingdom. She has been an expert witness in domestic and international courts and part of the judicial training within the Equal Treatment Committee of the Judicial Studies Board for seven years. Usha has previously had national appointments with the Home Office as well as local public and community appointments – she is presently a member of CARE. Usha was short-listed for the Asian Woman of Achievement Awards 2002 in the Social & Humanitarian category.   She has been a regular presenter for the Centre for Parliamentary Studies, part of the Government's Public Policy Exchange, on their Honour Based Violence Programme at Whitehall from 2009-2010.   In 2011 she received a recent nomination for Oxfam's Midlands 100 Most Inspiring Women. Usha was nominated for the Woman of Achievement 2015.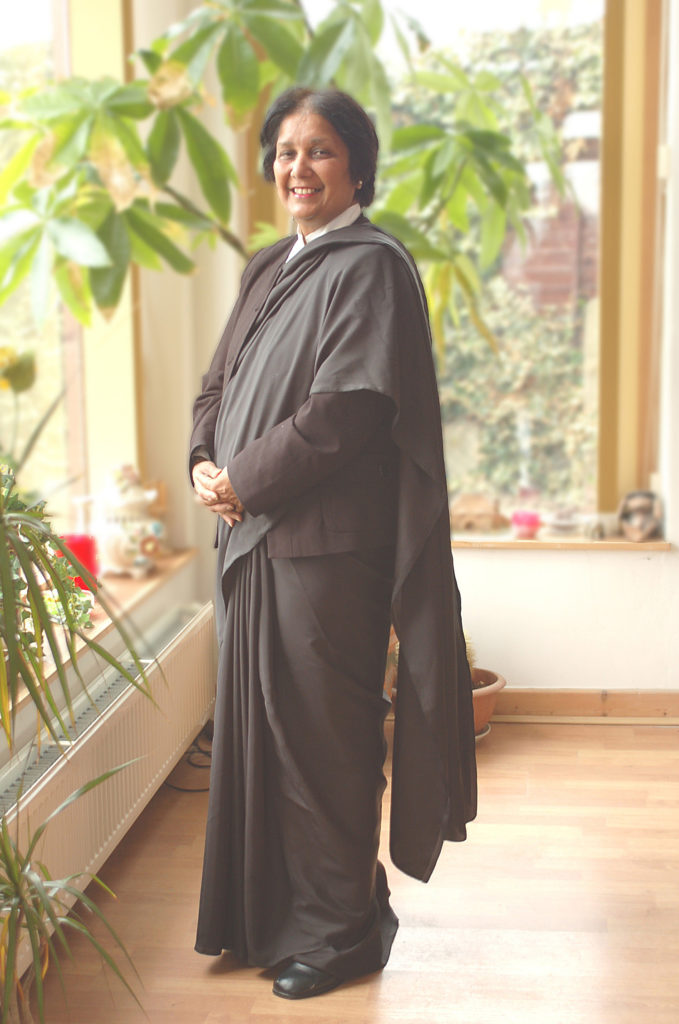 Peter Blackwood
Peter was awarded a First class LLB (Hons) in 2008, was called to the Bar in 2009 and completed his pupillage in February 2016.
Peter specialises in immigration, nationality and free movement law, having practised in this area almost exclusively since 2009. Peter successfully argued, at an oral hearing, that permission to bring judicial review proceedings should be granted in relation to the Secretary of State's refusal to grant indefinite leave to remain to Tier 1 (General) Migrant on grounds of discrepancies between income figures submitted to the Home Office and HMRC. As an OISC Level 3 senior immigration adviser Peter provided the specialist immigration advice identified by the Supreme Court in the landmark evidential flexibility case of Mandalia v Secretary of State for the Home Department [2015] UKSC 59. While accredited at Level 2 of the Law Society's Immigration and Asylum Accreditation Scheme, Peter conducted the procedural research which enabled the successful application for permission to appeal to the Court of Appeal in MA (Pakistan) v Secretary of State for the Home Department [2011] EWCA Civ 322. Judicial feedback has included: "attractive argument"; "eloquent argument"; and "very proper, careful and measured submissions".
Peter's other legal experience includes discrimination and employment. With a background including youth work and commercial business operations, Peter has experience assisting those who need help making their voices heard in a range of environments. Amjad Hussain
amjad.hussain@trentchambers.co.uk
Amjad has been a practising Barrister since May 2001, having been called to the Bar of England and Wales in 1999 (Lincoln's Inn). His primary area of practice is in the criminal law. The types of cases that he defends in, range from large scale drugs conspiracies, money laundering to fraud cases (involving millions of pounds) and serious assaults (GBH)
Amjad's secondary area of practice is in Immigration and Asylum law, which involves mainly challenges to the decisions of the Secretary of State for the Home Department ("SSHD"), this includes: drafting emergency applications for injunctions against the SSHD in order to prevent the unlawful removal / deportation of non-British nationals from the UK. He has undertaken many cases as Counsel in the High Court and several cases in the Court of Appeal mainly arguing points of law in relation to Article 8 Human Rights Act 1998 and the "best interests" of children resident in the UK.
Some examples of his notable cases are as follows:
Crime:
R v SPP and 10 others Leicester Crown Court (Operation Starbreeze 2018) represented in a multi handed large scale class A drugs case: involving conspiracy to supply drugs from Liverpool to Derby.
R v SP and 4 others Derby Crown Court (Operation Kabella 2017/2018) represented in a complex fraud case concerning a group of severely hearing impaired defendants, who were alleged to have been involved in a conspiracy to defraud the Department of Work and Pensions by manipulating the "Access to Work" scheme designed to assist deaf people to access work. The allegations being that the scheme was used to defraud the DWP out of approximately £1.5 million.
R v ZA & 14 others Manchester Crown Court (Operation Maxton 2017) credit card fraud involving the defrauding of banks and car insurance companies.
R v SA and 6 others Manchester Crown Court (Operation Retriever 2016) Multi-handed case: represented the only defendant to be acquitted unanimously of a "sham marriage" allegation involving a conspiracy to "import brides" from Pakistan. SA was one of the leading defendants in the case.
R v PSL Blackfriars Crown Court (Operation Bayweek 2016) led junior in £150 million "inward bound alcohol diversion fraud" which was a duty evasion conspiracy involving a number of defendants. Hung jury in the first trial and acquitted in the second.
R v DM Grimsby Crown Court 2017: represented a defendant in multi handed supply of class A drugs into Grimsby from Birmingham.
R v AZ Nottingham Crown Court 2016: represented a defendant in multi handed very serious assault (s18 GBH) after negotiations in relation to the matter, the case concluded by way of a lesser offence being accepted and a suspended sentence passed by the Recorder of Nottingham.
R v AA Nottingham Crown Court 2016: represented a defendant in a vehicle fraud allegation to the value of £70,000.
R v AH Leeds Crown Court (Operation Longshot 2017) represented a multi handed class A drugs importation case: involving conspiracy to supply class A drugs (heroin with street value £100,000) from Pakistan to the UK (West Yorkshire).
R v AK Derby Crown Court (Operation Twang 2017) represented in a case concerning conspiracy relating to the storage and distribution of non-duty paid tobacco products based in and around the Derby area.  The duty evaded was over £1million. The defendant was acquitted by unanimous verdict.
R v GA Nottingham Crown Court 2015 represented a defendant in a multi handed GBH case involving the Kurdish community in Nottingham.
R v MHR Nottingham Crown Court (2013) represented the defendant in this case involving conspiracy to supply cannabis in excess of 20 kilos.
R v AS and 13 others Leicester Crown Court (Operation Arlen 2014) represented AS in a case concerning a large scale conspiracy in arranging and entering into sham marriages in the Leicestershire area. The defendants were Portuguese and Nigerians. The case received wide coverage in the local media.
Immigration:
Mehmood (Legitimate Expectation) [2014] UKUT 00469 IAC
Amjad represented the Appellant in this case which considered the application of "legitimate expectation" and determined that: "the first question in every case concerning an alleged legitimate expectation is whether the public authority concerned made an unambiguous representation, promise or assurance devoid of any relevant qualification".
Secretary of State for the Home Department (SSHD) v Razia Begum [2016] EWCA Civ 122
Amjad in this appeal by the SSHD, represented Mrs Begum in the Court of Appeal. This case reaffirmed, as set out at paragraphs 14-15 and 23, that there is no special rule for extending time for appealing in public law cases.  However, the "importance of the issues to the public at large" can properly be taken into account at the third stage.
In this case the CA refused the SSHD an extension of time to appeal from the decisions of the First Tier Tribunal and the Upper Tribunal, where Amjad represented Mrs Begum. Both courts allowed her appeals, which concerned her residence in the UK with her dependant grandchildren as an "elderly dependant relative". The appeals were initially allowed according to Article 8 "family life" and then proceeded to be allowed according to 276 ADE (private life).
The case is important in describing the circumstances where private life can outweigh the otherwise almost insuperable requirements within the immigration rules concerning the right of entry to the UK as an "elderly dependant relative".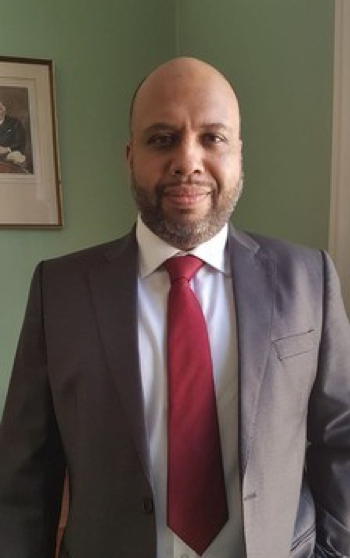 Mick Welsh
Mick joined Chambers in July 2008
He brings his extensive experience as Senior Crown Prosecutor and Crown Advocate with the Crown Prosecution Service, since 1989.